Operation Christmas Child
Collection Week - November 16 to November 23
Please see below for Shoebox drop off hours at University Christian Church
Monday, November 16, 20208:00 am -1:00 pm
Tuesday, November 17, 202010:00 am - 7:00 pm
Wednesday, November 18, 2020 11:00 am - 8:00 pm
Thursday, November 19, 2020 11:00 am - 7:00 pm
Friday, November 20, 2020 11:00 am - 5:00 pm
Saturday, November 21, 202010:00 am - 5:00 pm
Sunday, November 22, 20201:00 pm - 8:00 pm
Monday, November 23, 20208:00 am - 12:00 pm
If you are a regular attender or member of UCC
below is information regarding shoeboxes and our annual "Packing Party"
Get ready! Operation Christmas Child annual Collection Week is November 16 to November 23! If you haven't picked up a box to pack you can do so during office hours or on Sunday's from 9-11:30am. We are in need of special "wow" gifts for our church boxes, such as soccer balls and pumps (Walmart), nice dolls and stuffed animals, toy cars or trucks, and things for older kids like; small tool kits or pretty diaries. Donations can be brought in to the church during regular hours and Sunday's until Collection Week is over, or bring your items during a special drop off time on Sunday, Nov. 8th between 8:45am - 1:00pm. Remember, you can fill a box online at www.samaritanspurse.org/buildonline. All-church box packing will be by appointment due to COVID19. You must attend a 30 minute informational meeting that will cover changes necessary do to COVID on November 15 at 1:30 if you plan to help during collection week.
UCC Members, if you would like to come in and pack some shoeboxes, please use the link below to register for one or more 30 minute time slots to pack. If you bring your children, please be sure they are supervised.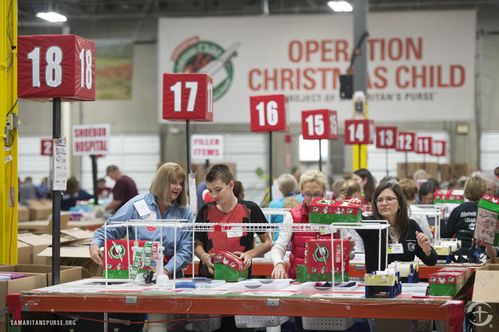 Go therefore and make disciples of all nations
Christian Counseling Services
Christian Student Foundation
Wayside Christian Mission
Christ's Mission in the Yucatan
Emmanuel Christian Seminary & Johnson University
Operation Christmas Child
Christian Missionary Fellowship
TCM International Institute
Pioneer Bible Translators
Serve the Kingdom on our upcoming mission trip
The Mission Team typically schedules a yearly mission trip, however, this year one could not be
scheduled due to Covid-19. When a mission trip is possible we will be sure to update you with
more information.
Encourage our active missionaries
Write and encouragement, question, or prayer and we'll connect you via email.